Promotions
2297.f Immeuble de cinq appartements de haut standing
Magnifique projet de résidence de haut standing HPE situé dans le quartier du Vallon, à proximité des écoles, des transports publics et du centre sportif. Il jouit d'un environnement résidentiel et verdoyant à quelques minutes du centre-ville et répond aux normes Minergie.
Read more … 2297.f Immeuble de cinq appartements de haut standing
News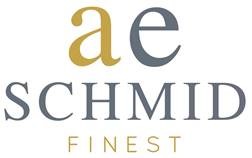 A.-E Schmid Finest
AE Schmid Finest will meet the demands of a demanding national and international clientele. Mastering the most technical aspects of real estate, including tax and legal, and speaking no less than six languages ​​within the team, ranging from French to Mandarin, brokers can guide and advise in the best conditions buyers and sellers. Offering a personalized service and preaching discretion, it is with your eyes closed that you can entrust your property or your most specific research.